On Display in Store
Watch our

product

review
Need Assistance? Talk to
Our Experts Now!
Unsure about product fit, differences, pricing or delivery? Our experts are just a call away!
Click or Call for Best Price
Select Option:
Black Stainless Steel
Price Match Guarantee
If you find a better price on any product at another authorized retailer, we will try to meet or beat that price.
Complete competitor's price is subject to matching (including any taxes, shipping and handling charges).
Competitor must be an authorized dealer (as listed by manufacturer)
Product must be in-stock and be brand new merchandise.
No other offers or discounts may apply to price match.
Product Highlights
Induction Smart Cooktop with 1 Large Element Burner
Black Glass Ceramic Surface
Cooking Sensor Function
Booster Function
Teppan-Yaki Function
Keep Warm Function
TFT Touch Display
Residual Heat Indicator
Child Lock: 36 Inch
Finish:
Black Stainless Steel
Our Expert Video Review
Exclusive Video Review In this video, John takes a closer look at Gaggenau appliances, known for their exclusive design and precise cooking performance. He discusses whether Gaggenau is right for you, covering design, performance, reliability, and value, and offers advice on how to purchase them.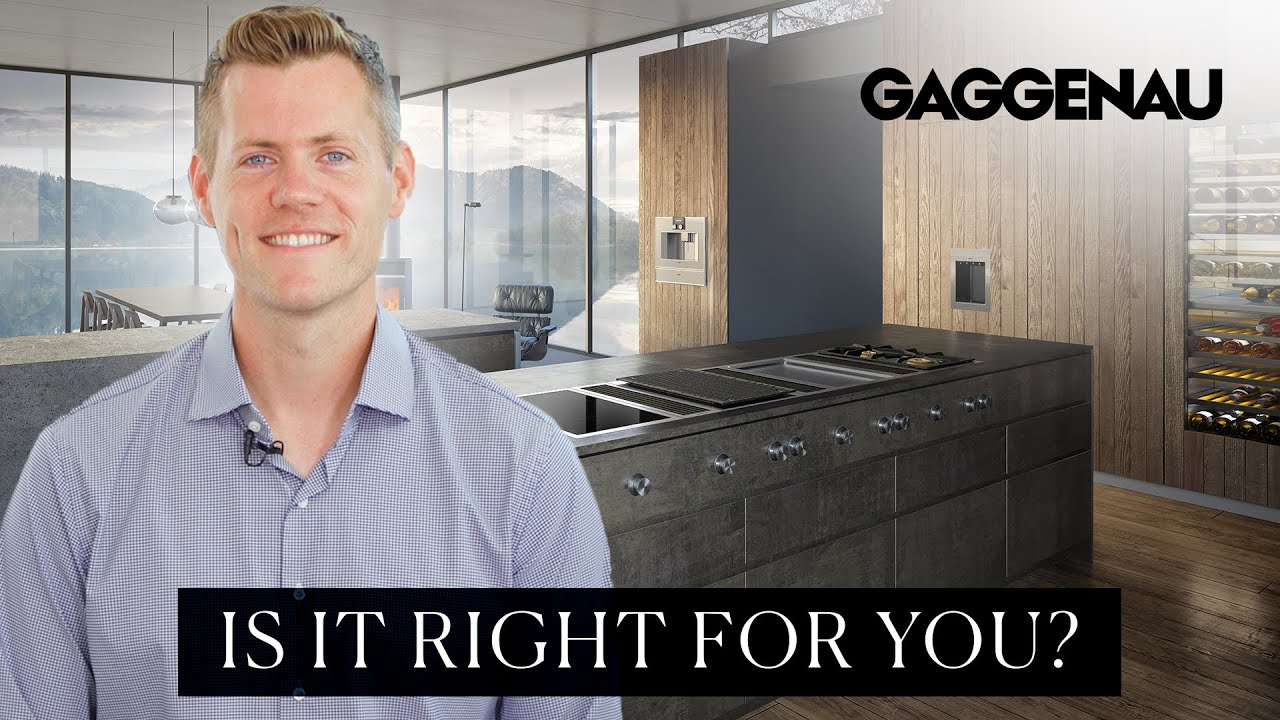 Complete Your Package with Gaggenau
About the Gaggenau CX492611
Induction Smart Cooktop with 1 Large Element Burner
Prepare stir-fry with this Gaggenau induction cooktop. Its induction technology turns the pan or pot into a heat source for quick, efficient cooking, and the glass-touch controls respond to the lightest touch to maximize usability. This Gaggenau induction cooktop has a pan and pot detection feature, so it only turns on when a pot or pan is present.
About Gaggenau
Gaggenau is the world's preeminent brand of restaurant-grade cooking technology for the modern home. Specializing in high-performance built-in kitchen appliances, its sleek portfolio includes ovens, modular gas, electric and induction cooktops, ventilation, refrigerators, dishwashers, and more. Their products contain such innovations as high-quality, rugged surface finishes, easy-to-navigate panels, and highly durable materials, including shot-blasted aluminum surfaces that do not show fingerprints and sturdy control knobs that are a pleasure to use. Gaggenau creates small revolutions in design and technology. Explore their full range of home appliances, and discover how their innovative products combine to help you create the ultimate cooking experience.
Key Features
1 Large Element Burner
One unique cooking surface allows for all sizes and formats of cookware to be used.
Free Positioning
Up to 6 items of cookware.
Black Glass Ceramic Surface
Provides a smooth surface that makes cleaning fast and simple.
Cooking Sensor Function
For temperature control in pots.
Booster Function
Temporarily increases the output of the desired element.
Keep Warm
Perfect for keeping food warm as well as gently melting chocolate and butter.
Max Power Output
Up to 5,500 W for large cookware.
TFT Touch Display
For an intuitive control of all functions.
Residual Heat Indicator
Indicates when the surface is still hot to touch.
Child Lock
It helps prevent unintentional or unsupervised activation for safety.
Home Network Integration
For digital services (Home Connect) wireless via WiFi.
Additional Features
Booster Function for Pots
Booster Function for Pans
Teppan-Yaki Function
Dynamic Cooking Function
Individual Pot Detection
Precision-Crafted 3mm Stainless Steel
Electronic power control in 17 output levels
For surface mounting with a visible edge or for flush mounting
Can be combined with other Vario 400 series appliances
Dimensions
Cutout Width
34 15/16 Inch
Appearance
Color
Black Stainless Steel
Electric Cooktop Features
Hot Surface Indicator Light
Yes
Burner Output
Burner 1 Output
5,500 watts
Smart
App Integration
Home Connect
Optional Accessories
Teppan Yaki Plate (13" x 21", GN 1/1)
GN232110
Teppan Yaki Plate (13" x 14, GN 2/3)
GN232230
Additional Specs
Power Output
5,500 Watts (max)
Number of Cooking Zones
other
Fuel Type
Electric Induction
Electrical Specifications
Rating
6,240 W (208 / 220 V), 7,200 W (240 V)
Dimensions & Weights
Approx. Product Weight
35 lbs
Need Assistance?
Live Chat
Our experts are online to answer all your questions
Live Chat
Learning Center
Need a few things cleared up? Check out our Learning Center section.
Appliance Reviews
Questions & Answers
Come find the answers to our questions and queries you have
Appliance Reviews