Watch our

product

review
Need Assistance? Talk to
Our Experts Now!
Unsure about product fit, differences, pricing or delivery? Our experts are just a call away!
Click or Call for Best Price
Price Match Guarantee
If you find a better price on any product at another authorized retailer, we will try to meet or beat that price.
Complete competitor's price is subject to matching (including any taxes, shipping and handling charges).
Competitor must be an authorized dealer (as listed by manufacturer)
Product must be in-stock and be brand new merchandise.
No other offers or discounts may apply to price match.
Product Highlights
15 Inch Electric Teppanyaki Grill with 2 Cooking Zones
Hard Chrome-Plated Surface
2 Illuminated Control Knobs
Keep Warm Setting
Cleaning Setting
Safety Shut-Off
Pre-Heat
and Residual Heat Indicator
Our Expert Video Review
Exclusive Video Review In this video, John takes a closer look at Gaggenau appliances, known for their exclusive design and precise cooking performance. He discusses whether Gaggenau is right for you, covering design, performance, reliability, and value, and offers advice on how to purchase them.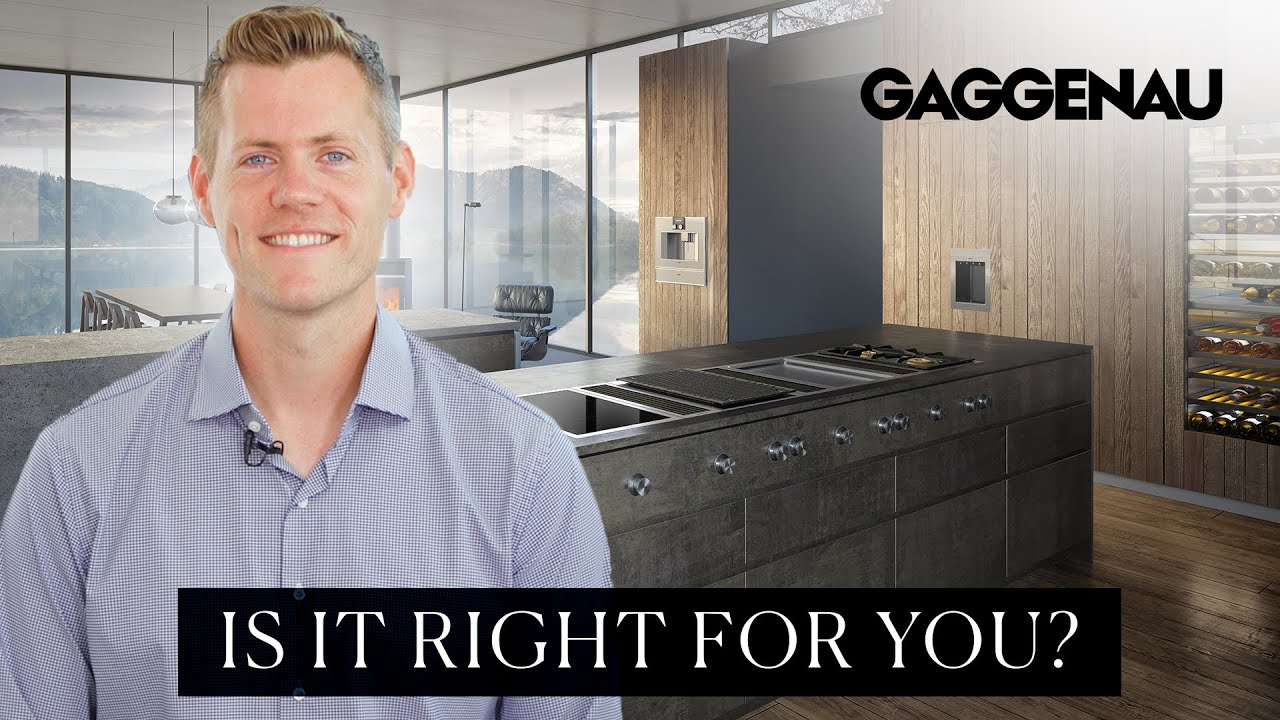 Frequently Bought Together
2 Item(s)
Complete Your Package with Gaggenau
About the Gaggenau VP414611
Vario Teppanyaki Grill - 400 SeriesVP 414
Roasting and cooking according to Japanese tradition directly on a smooth metal griddle provides greater accuracy than with a pan or grill. The two cooking zones of the VP 414 are each powered by 1,500 watts, allowing food to be prepared or kept warm on all or half of the surface. Temperatures up to 240°C (464°F) can be controlled precisely. In addition, optimal heat distribution ensures gentle and low-fat cooking of vegetables, meat and fish.
With the new Vario 400 Series modular cooktops, multiple solutions are available to fit each individual's taste. For the first time ever, the grill, Teppanyaki Grill, steamer or deep fryer can be freely be combined with induction or gas cooktops in 15" and 36" widths to create a beautifully-styled unit.
The new Vario 400 Series can be surface or flush mounted thanks to the precision crafting of 1/8" stainless steel.
Overhead hood, retractable AL 400 or VL 414 downdraft ventilation may be used with the Vario 400 Series.
The Difference is Gaggenau
Gaggenau is the world's preeminent brand of restaurant-grade cooking technology for the modern home. Specializing in high-performance built-in kitchen appliances, its sleek portfolio includes ovens, modular gas, electric and induction cooktops, ventilation, refrigerators, dishwashers, specialty appliances such as steamers, grills and deep fryers, and the Asian-influenced Teppanyaki Grill.
Gaggenau stands for exceptional convenience and intuitive operation, just as in professional kitchens. Products contain high-quality, rugged surface finishes, easy to navigate panels and the most durable of materials, including shot-blasted aluminum surfaces that do not show fingerprints and sturdy control knobs that are a pleasure to use.
Professionals know what they want. They desire clear designs and instinctive controls. The professional kitchen exemplifies the belief that form follows function, and this is the model that Gaggenau has developed its design from. Gaggenau kitchens are not only beautiful, but also intelligent and inspiring. The quality of built-in kitchen appliances begins with the design. Gaggenau builds beautiful ovens, elegant dishwashers, ventilators, cooktops and refrigerators that far exceed expectations. With Gaggenau, form truly follows function.
Gaggenau creates small revolutions in design and technology. Explore their full range of home appliances, and discover how their innovative products combine to help you create the ultimate cooking experience.
Key Features
Main Facts
Hard chrome-plated surface for teppan cooking and use as a griddle, broiler, roast and warming plate.
No pots or pans necessary.
Exact temperature control up to 480° F.
Optimum heat ditribution.
Solid stainless steel control knob.
Precision crafting of 1/8" stainless steel.
For surface mount installation with a visible edge or for flush installation.
Can be perfectly combined with other Vario products of the 400 series.
Cooking Zones
Cooking area: W 12-3/16" x D 17-5/16".
Features
Two 1,500 Watt independent zones, can be operated together as a complete surface or independentely.
Even with traces of use, always easy to clean like a cast pan.
Warming stage.
Operation
Two control knobs with illuminated ring, cooking position and output marking.
Electronic temperature control from 240°F to 480°F.
Rating
Total rating 3.0 kW.
Total Amps: 12.60A.
Connecting cable 55" without plug (hardwire required).
Cooking Zones
Number Of Output Levels
12
Temperature Range
240° - 480°F
Appliance Type
Cooktop Flush In The Worktop
Yes
Controls
Control Knobs In Furniture Front
Brushed Stainless Steel Cooktop
Yes
Features / Accessories
Cooking Surface
Hard-Chromed
Temperature Control
Electronic
Stainless Steel Appliance Cover
Optional
Residual Heat Indicator
Yes
Appearance
Trim Color
Stainless Steel
Dimensions
Actual Width
14 15/16 Inch
Connection
Voltage / Hertz
240/208V / 60Hz
Total Connected Load
3.0 kW
Connecting Cable
55" without Plug (Hardwire Required)
Electric Cooktop Features
Need Assistance?
Live Chat
Our experts are online to answer all your questions
Live Chat
Learning Center
Need a few things cleared up? Check out our Learning Center section.
Appliance Reviews
Questions & Answers
Come find the answers to our questions and queries you have
Appliance Reviews