Watch our

product

review
Need Assistance? Talk to
Our Experts Now!
Unsure about product fit, differences, pricing or delivery? Our experts are just a call away!
Click or Call for Best Price
Price Match Guarantee
If you find a better price on any product at another authorized retailer, we will try to meet or beat that price.
Complete competitor's price is subject to matching (including any taxes, shipping and handling charges).
Competitor must be an authorized dealer (as listed by manufacturer)
Product must be in-stock and be brand new merchandise.
No other offers or discounts may apply to price match.
Product Highlights
12 Inch Electric Grill with 2 Cooking Zones
Cast Iron Grill Surface
1500W Grilling Elements
Illuminated Ring Control knobs
Grease Collecting Insert
Safety Shut-Off
Dishwasher Safe
Operation Indicator
Pre-Heat
and Residual Heat Indicator
Our Expert Video Review
Exclusive Video Review In this video, John takes a closer look at Gaggenau appliances, known for their exclusive design and precise cooking performance. He discusses whether Gaggenau is right for you, covering design, performance, reliability, and value, and offers advice on how to purchase them.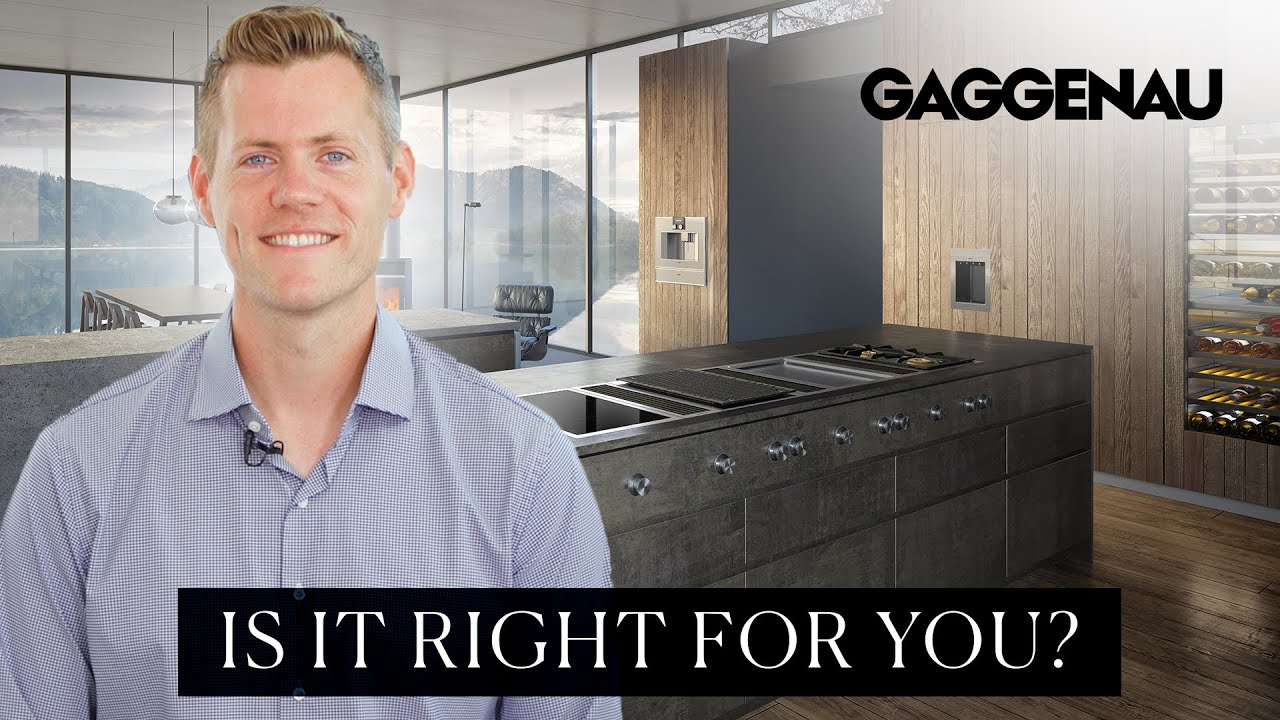 Complete Your Package with Gaggenau
About the Gaggenau VR230620
12 Inch Electric Grill with Black Control Panel
This electric cooktop allows grilling in the kitchen on a large, open cast pan support. It features a Control panel for comfortable and secure operation, 2 zones independently controlled, open cast-iron grill, and lava stones just like outdoor grilling with even heat distribution.
About Gaggenau
Gaggenau is the world's preeminent brand of restaurant-grade cooking technology for the modern home. Specializing in high-performance built-in kitchen appliances, its sleek portfolio includes ovens, modular gas, electric and induction cooktops, ventilation, refrigerators, dishwashers and more. Their products contain such innovations as high-quality, rugged surface finishes, easy to navigate panels and highly durable materials, including shot-blasted aluminum surfaces that do not show fingerprints and sturdy control knobs that are a pleasure to use. Gaggenau creates small revolutions in design and technology. Explore their full range of home appliances, and discover how their innovative products combine to help you create the ultimate cooking experience.
Key Features
Black Control Panel
For comfortable and secure operation.
Two 1500 Watts Elements
Two independently switchable grilling elements which can be swiveled out (1,500W).
Cast Grill
It gets very hot quickly.
Meals you cook will be much healthier and delicious.
Grease Collecting Insert
Ideal for collecting dripping meat juices.
Operation Indicator
The operation indicator next to the control knob comes on if the burner is switched on and the flame burns correctly. If a malfunction occurs the operation indicator will flash.
Additional Features
2 Separately Controllable Swing-Out
Pre-Heat and Residual Heat Indicator
Safety Shut-Off
Stainless Steel Lavastone Container
Dishwasher Safe
Join Function
Can be combined with cooktops of the Vario 200 series to a harmonic unity
Appearance
Surface Color
Stainless Steel
Dimensions
Actual Width
11 33/100 Inch
Actual Height
5 7/100 Inch
Cutout Depth
19 37/100 Inch
Cutout Width
10 11/20 Inch
Electric Cooktop Features
Hot Surface Indicator Light
Yes
Consumption and Connection Features
Overview
Color of Frame
Stainless steel
Color of Surface
Stainless steel, Stainless steel
Basic Surface Material
Cast iron
Residual Heat Indicator
Separate
Grill Grating Material
Cast iron
Construction Type
Built-in
Product Name / Series Name
Vario/Domino barbecue grill
Dimensions & Weights
Power Cord Length
59 1/20"
Need Assistance?
Live Chat
Our experts are online to answer all your questions
Live Chat
Learning Center
Need a few things cleared up? Check out our Learning Center section.
Appliance Reviews
Questions & Answers
Come find the answers to our questions and queries you have
Appliance Reviews