Watch our

product

review
Need Assistance? Talk to
Our Experts Now!
Unsure about product fit, differences, pricing or delivery? Our experts are just a call away!
Click or Call for Best Price
Price Match Guarantee
If you find a better price on any product at another authorized retailer, we will try to meet or beat that price.
Complete competitor's price is subject to matching (including any taxes, shipping and handling charges).
Competitor must be an authorized dealer (as listed by manufacturer)
Product must be in-stock and be brand new merchandise.
No other offers or discounts may apply to price match.
Product Highlights
15 Inch Electric Grill with 2 Cooking Zones
Open Cast-Iron Grill
Solid Stainless Steel Control Knob
12 Output Levels
Residual Heat Indicator
Pre-Heat
Safety Shut-Off
and Grease Collecting Insert
Our Expert Video Review
Exclusive Video Review In this video, John takes a closer look at Gaggenau appliances, known for their exclusive design and precise cooking performance. He discusses whether Gaggenau is right for you, covering design, performance, reliability, and value, and offers advice on how to purchase them.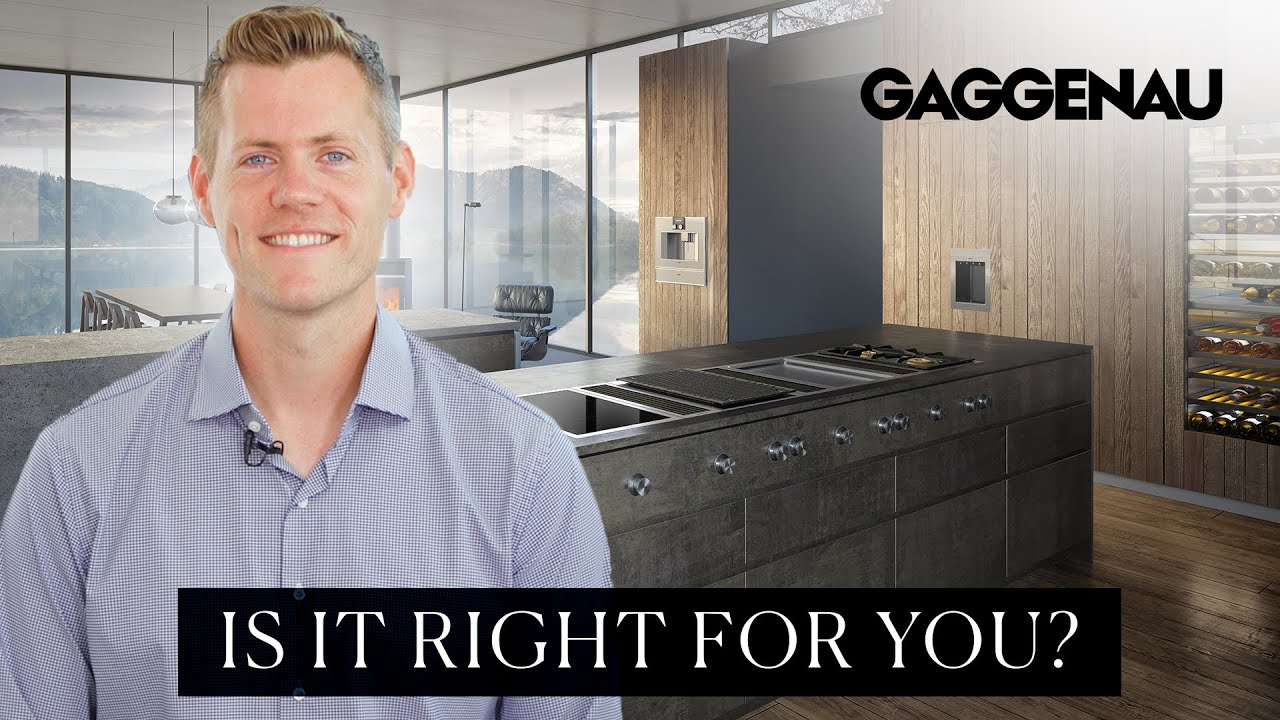 Frequently Bought Together
2 Item(s)
Complete Your Package with Gaggenau
About the Gaggenau VR414611
15 Inch Electric Grill with 2 Cooking Zones
The VR 414 electric grill lets you grill food in the kitchen on a large, open griddle. Lava stones ensure consistently intense heat for perfectly grilled food, while two independently adjustable grilling zones allow simultaneous grilling, frying and warming. The two-piece cast-iron griddle and the cast-iron roaster, which can be used additionally for roasting on a smooth surface, are ideal complements to the grill.
About Gaggenau
Gaggenau is the world's preeminent brand of restaurant-grade cooking technology for the modern home. Specializing in high-performance built-in kitchen appliances, its sleek portfolio includes ovens, modular gas, electric and induction cooktops, ventilation, refrigerators, dishwashers and more. Their products contain such innovations as high-quality, rugged surface finishes, easy to navigate panels and highly durable materials, including shot-blasted aluminum surfaces that do not show fingerprints and sturdy control knobs that are a pleasure to use. Gaggenau creates small revolutions in design and technology. Explore their full range of home appliances, and discover how their innovative products combine to help you create the ultimate cooking experience.
Key Features
Main Features
Two zones can be operated together or separately.
Half size cast-iron griddle included for simultaneous searing and grilling on two separate surfaces.
Open cast-iron grill, lava stones.
Solid stainless steel control knob.
Precision-crafted 3 mm stainless steel.
For surface mounting with a visible edge or for flush mounting.
Can be combined with other Vario 400 series products.
Operation
Control knobs with illuminated ring, cooking zone and output level markings.
Electronic control in 12 output levels.
Features
Cooktop, lava stone trough and grease collecting insert from stainless steel.
Two zones, each 1500W, can be operated together as a complete surface or each halve separately.
Two-part cast grill.
Safety
Safety shut-off.
Pre-heat and residual heat indicator.
Planning Notes
Depending on the type of installation (surface-mounted or flush-mounted, with or without an appliance cover), the specific location of the cut-out and the knob positions may vary.
If installing with the appliance cover VA 440 take into account the additional space required for the depth.
If combining several Vario 400 series appliances, a connection strip VA 420 must be placed between the appliances.
Depending on the type of installation, the corresponding connection strip must be provided.
The bearing capacity and stability, in the case of thin countertops in particular, must be supported using suitable substructures.
Take into account the appliance weight and additional loads.
Additional instructions for flush mounting: Installation is possible in countertops made of stone, synthetics or solid wood.
Heat resistance and watertight sealing of the cut edges must be observed.
Concerning other materials please consult the countertop manufacturer.
The groove must be continuous and even, so that uniform placing of the appliance on the gasket is ensured.
Do not use discontinuous lining.
The joint width may vary due to size tolerances of the combinations and of the countertop cut-out.
If installing several appliances in individual cut-outs, allow for a minimum distance of 1 ¹âµ/â'₆" (50 mm) between the cooktops.
A minimum lateral clearance of at least 4" from adjacent heat-sensitive cabinets or from the wall must be observed.
Recirculation is not recommended for the electric grill.
It is recommended that the electric grill is installed, if possible, in the center of the cooktop configuration and not at the edge.
Appliance can be snapped into the countertop from above.
Electric Cooktop Features
Hot Surface Indicator Light
Yes
Dimensions
Actual Width
14 15/16 Inch
Dimensions & Weights
Appliance Approximate Weight
57.3 lbs
Cooking Zones
Number Of Output Levels
12
Appliance Type
Cooktop Flush In The Worktop
Yes
Brushed Stainless Steel Cooktop
Yes
Installation Accessories
VA420000
Connection strip for combination with other Vario 400 series appliances for flush mounting.
VA420010
Connection strip for combination with other Vario 400 series appliances for surface mounting.
VA440010
Stainless steel appliance cover with mounting strip. Only available for individual Vario installation.
Electrical
Connection
Plan for a 59" connecting cable without plug (hardwire required)
Optional Accessories
VA461000
Cast-iron griddle, enameled, half size For Vario electric grill 400 series. For simultaneous searing and grilling on two separate surfaces.
LV030000
Lava stones for refilling
Need Assistance?
Live Chat
Our experts are online to answer all your questions
Live Chat
Learning Center
Need a few things cleared up? Check out our Learning Center section.
Appliance Reviews
Questions & Answers
Come find the answers to our questions and queries you have
Appliance Reviews