Watch our

product

review
Need Assistance? Talk to
Our Experts Now!
Unsure about product fit, differences, pricing or delivery? Our experts are just a call away!
Click or Call for Best Price
Select Option:
Stainless Steel
Price Match Guarantee
If you find a better price on any product at another authorized retailer, we will try to meet or beat that price.
Complete competitor's price is subject to matching (including any taxes, shipping and handling charges).
Competitor must be an authorized dealer (as listed by manufacturer)
Product must be in-stock and be brand new merchandise.
No other offers or discounts may apply to price match.
Product Highlights
36 Inch Gas Cooktop with 5 Sealed Burners
Continuous Cast Iron Grates
Multi-Ring Burner
9 Power Levels
Electric Ignition
Thermoelectric Safety Pilot
Residual Heat Indicator
and Integrated Control Panel: Liquid Propane
Our Expert Video Review
Exclusive Video Review In this video, John takes a closer look at Gaggenau appliances, known for their exclusive design and precise cooking performance. He discusses whether Gaggenau is right for you, covering design, performance, reliability, and value, and offers advice on how to purchase them.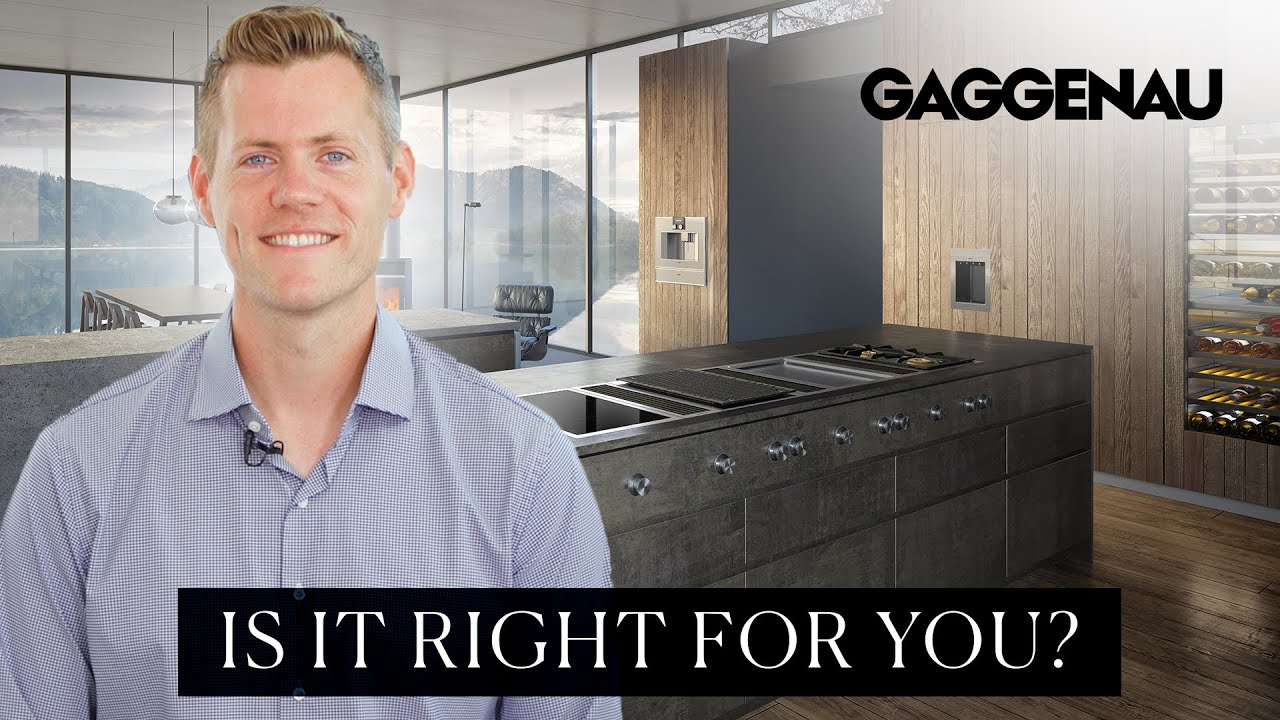 Frequently Bought Together
2 Item(s)
Complete Your Package with Gaggenau
About the Gaggenau VG295150CA
36 Inch Gas Cooktop with 5 Sealed Burners
The gas cooktop impresses with up to 59,700 BTU on five burners. A three-part cast iron pan support with flat, continuous pot surface, electronic ignition, and residual heat indicator to ensure maximum convenience when cooking. A perfect fusion of state-of-the-art performance with intelligent design.
About Gaggenau
Gaggenau is the world's preeminent brand of restaurant-grade cooking technology for the modern home. Specializing in high-performance built-in kitchen appliances, its sleek portfolio includes ovens, modular gas, electric and induction cooktops, ventilation, refrigerators, dishwashers and more. Their products contain such innovations as high-quality, rugged surface finishes, easy to navigate panels and highly durable materials, including shot-blasted aluminum surfaces that do not show fingerprints and sturdy control knobs that are a pleasure to use. Gaggenau creates small revolutions in design and technology. Explore their full range of home appliances, and discover how their innovative products combine to help you create the ultimate cooking experience.
Key Features
5 Sealed Burners
It provides precise control over heat levels, from slow simmers to rapid boils.
Continuous Cast Iron Grates
Lets you safely slide heavy pots and pans across the surface.
Multi-Ring Burner
Heat-resistant brass as used in professional kitchen.
9 Power Levels
It allows you to adjust the right amount of heat needed.
Residual Heat Indicator
Residual heat indicator, which lights to show that the zone is still radiating heat and remains lit until the temperature reaches a safe level.
Operation Indicator
The operation indicator next to the control knob comes on if the burner is switched on and the flame burns correctly. If a malfunction occurs the operation indicator will flash.
Integrated Control Panel
For comfortable and secure operation.
Control Knobs
Solid stainless steel control knob with illuminated ring and output marking.
Additional Features
Thermoelectric Safety Pilot
Electric Ignition
Overview
Color of Frame
Stainless steel
Basic Surface Material
Brushed stainless steel
Color of Surface
Stainless steel
Connecting Cable with Ground Plug
59"
Construction Type
Built-in
Total Number of Cooktop Burners
5
Residual Heat Indicator
Yes
Location of Control Panel
Front
Dimensions & Weight
Appliance Approx. Weight
68 lbs
Consumption and Connection Features
Gas Total Rating
58,000 / 59,700 BTU
Appearance
Surface Color
Stainless Steel
Fuel Subtype
Liquid Propane
Accessories
Optional
WP400001 - Wok pan made of multiple-layer material with round bottom and handle ø 14 ³â"â'₆", 6.3 qt., height 4"
Included
1 wok attachment ring
Burner Output
2 Two-Ring Standard Burners 600
6,800 BTU (170 W - 2000 W)
2 Two-Ring High Output Burners 600
13,600 BTU (170 W - 4000 W)
1 Multi-Ring Wok Burner 1000 BTU
°
Gas Cooktop Features
Dishwasher Safe Grates
Yes
Dimensions
Cutout Width
34 13/16 Inch
Need Assistance?
Live Chat
Our experts are online to answer all your questions
Live Chat
Learning Center
Need a few things cleared up? Check out our Learning Center section.
Appliance Reviews
Questions & Answers
Come find the answers to our questions and queries you have
Appliance Reviews